The family-operated Santa Cruz Beach Boardwalk has been entertaining locals and visitors since 1907.
The oldest amusement park in California and one of the last seaside amusement parks on the west coast of the United States, the Boardwalk remains a favorite destination for Northern California families.
The Giant Dipper roller coaster and Looff Carousel are both National Historic Landmarks and the entire Boardwalk property is a California Historic Landmark.
The Boardwalk's roots go back to 1865, when John Leibrandt opened a public bathhouse near the mouth of the San Lorenzo River. Other bathhouses followed and scores of tourists began visiting Santa Cruz to enjoy the highly-touted natural medicine of bathing in salt water.
Soon more concessions sprang up including restaurants, curio shops, and photo stands. Toward the end of the century Fred W. Swanton, considered one of the greatest promoters and entrepreneurs of his time, laid plans for a casino and boardwalk, a Coney Island of the West.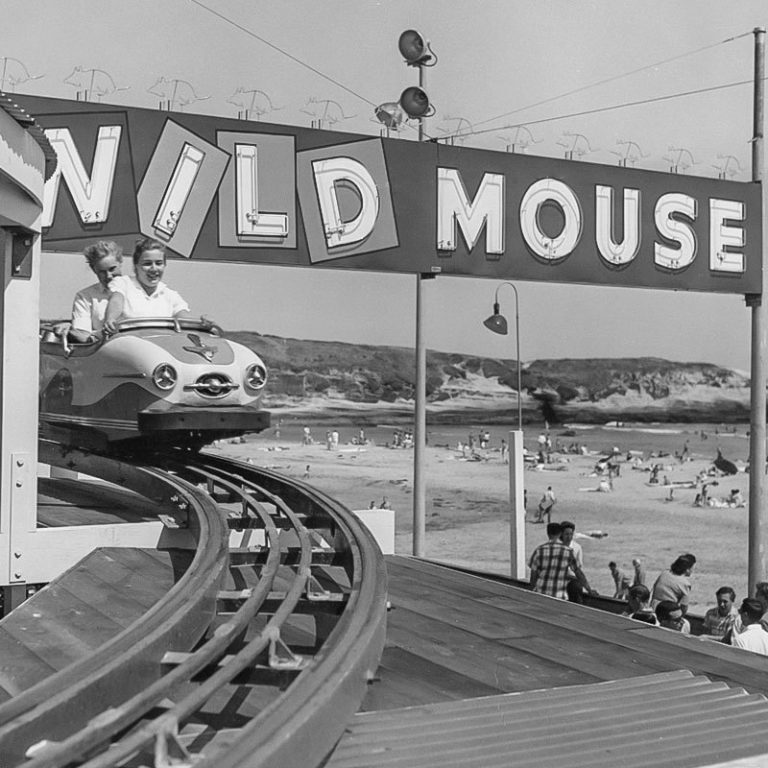 Discover amazing facts about California's oldest amusement park. Ted Whiting III shares personal stories based on decades of experience working on "the 'Walk" and many hours of research into Boardwalk Archives.
Explore a fascinating collection of favorite memories and family photographs contributed by Boardwalk guests, then share yours!
Boardwalk Interactive History Timeline
Scroll through Boardwalk history with our interactive history timeline. Learn about over a century of milestones that have shaped the Boardwalk.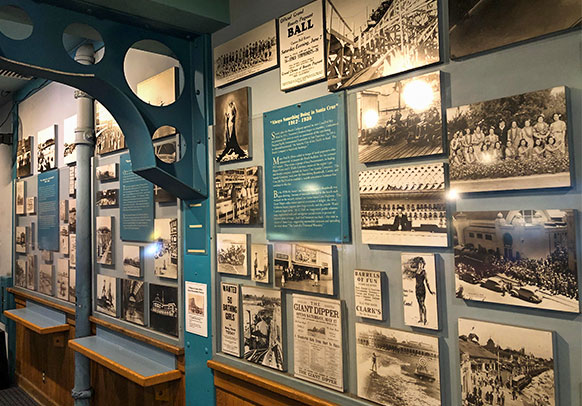 Soak up a little Boardwalk history on the second floor of Neptune's Kingdom, the building once housed an indoor salt-water swimming pool.
The free exhibit includes photographs and memorabilia from the Boardwalk's first 100 years.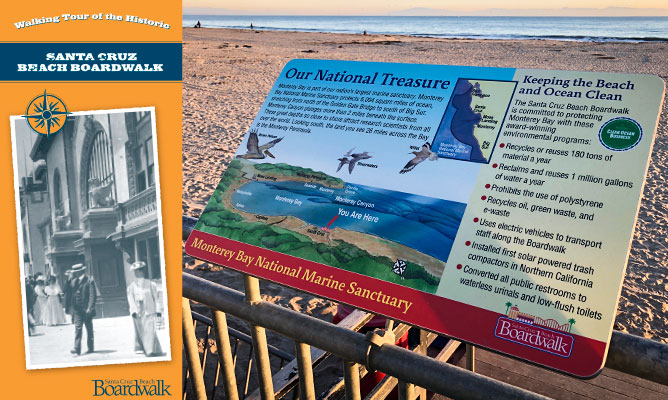 Take a stroll through Boardwalk history! Our free brochure includes points of interest and fun facts about the Santa Cruz Beach Boardwalk and Cocoanut Grove plus a map identifying locations of 20 interpretive signs displayed throughout the park.
Download the Historic Walking Tour Brochure