Arrrrr two-story, 18-hole course has a playful pirate theme with an adventurous black light cave.
Located inside Neptune's Kingdom.
$10 per person.
All attractions accept cashless payment only, including Visa, Mastercard, Discover, Apple Pay, Samsung Pay, Google Pay, and MyBoardwalk Cards.
Open Daily
Mon-Thur 11am-9pm
Fri 11am-10pm
Sat 10am-10pm
Sun 10am-9pm
Hours may vary.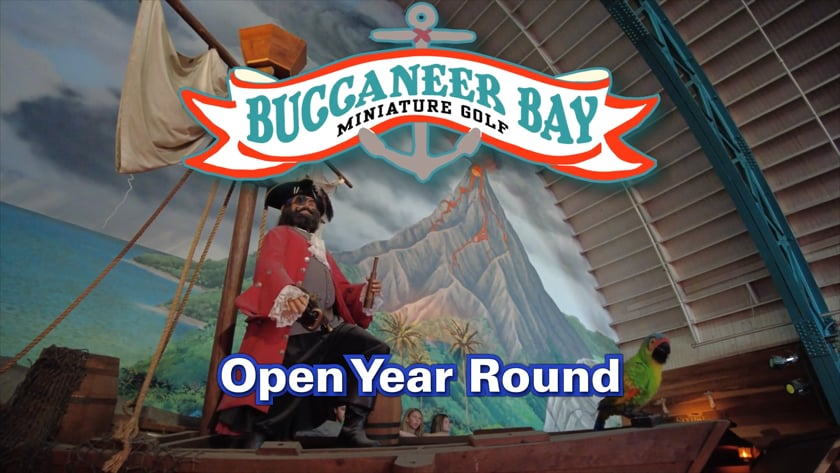 Tally and share with our Mini Golf Scorecard App.
Lose the pencil and use your iPhone!
The latest way to play mini golf at the Santa Cruz Beach Boardwalk makes it easy to keep track of all your scores and share with Facebook friends.
You can also create and share souvenir Buccaneer Bay Mini Golf photos!
Search for "Boardwalk Mini Golf" in the App Store.