Shopping at the Boardwalk
Souvenirs, Swimsuits, Surfboards and Sunscreen!
Shopping at the Boardwalk is almost as fun as the rides!
Hours may vary. Most retail locations open with ride hours.
MyBoardwalk Photos
Capture memories from your visit with MyBoardwalk Photos! Photo locations include the Giant Dipper, Logger's Revenge, Sea Serpent, and a "selfie" spot across from Speed Bumps. A second "Selfie" spot is coming soon.
Digital Photo Passes can be purchased online. Photo Central is at The Walk, located on the Colonnade. More Info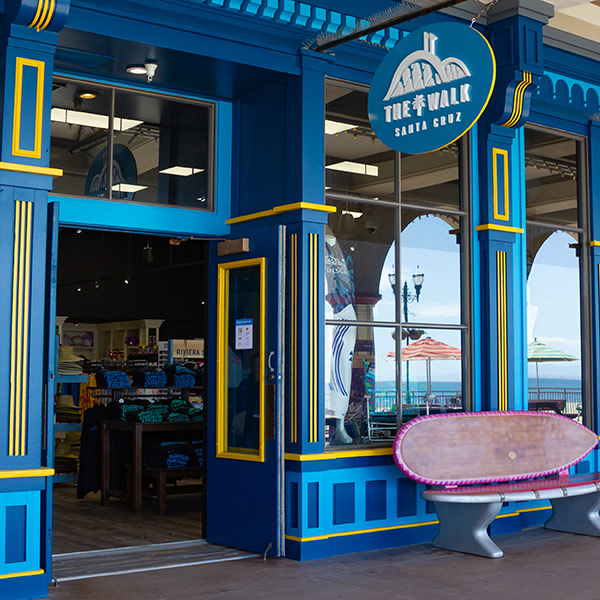 The Walk –

NEW!
Located on the Colonnade, featuring original Boardwalk apparel with fresh exciting new designs. Product Gallery > Cash and MyBoardwalk Cards accepted.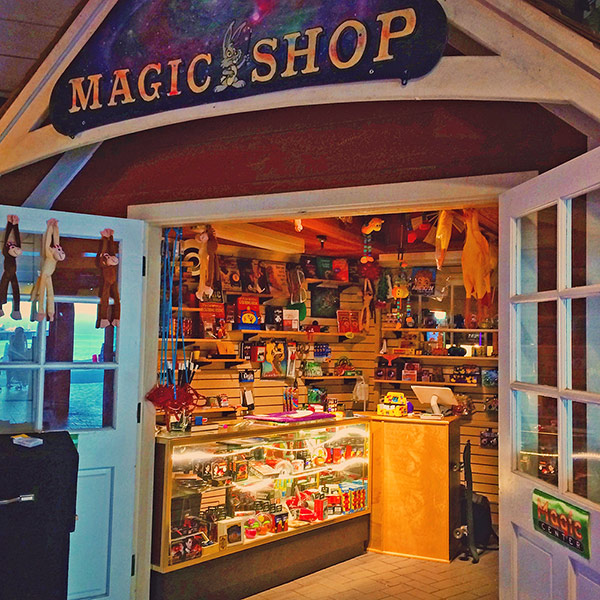 Santa Cruz Magic Shop
Learn and take home the best magic tricks and illusions, perfect for beginners to professionals. You can find magic tricks, books, toys, pranks, gags, special effects technology, instructional videos and more! Shop online