Shopping at the Boardwalk
Souvenirs, Swimsuits, Surfboards and Sunscreen!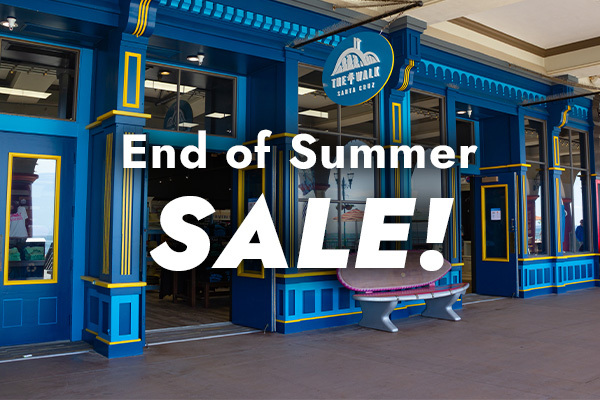 End of Summer Sale
at The Walk
Now through September 30, 2023
Shop our biggest sale of the season! Enjoy 40% off select merchandise and Boardwalk branded apparel at The Walk, The Walk Kiddie Korner, The Walk Threads and The Walk Seaside Apparel.
Shopping at the Boardwalk is almost as fun as the rides!
Hours may vary. Most retail locations open with ride hours.
Most retail locations accept cashless payment only, including Visa, Mastercard, Discover, Apple Pay, Samsung Pay, and Google Pay. Cash is accepted at Ticket Booths, Season Pass Office and MyBoardwalk Kiosks.
MyBoardwalk Cards (Paid Points only) are accepted at The Walk, The Walk Threads and The Walk Seaside Apparel.
MyBoardwalk Photos
Capture memories from your visit with MyBoardwalk Photos! Photo locations include the Giant Dipper, Logger's Revenge, Sea Serpent, and 2 "selfie" spots, located across from Speed Bumps, and on the colonnade. Digital Photo Passes can be purchased online. Photo Central is at The Walk, located on the Colonnade. More Info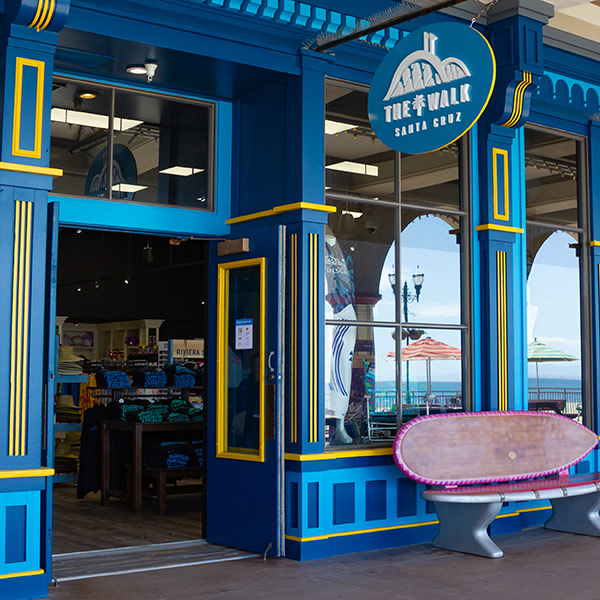 The Walk
Located on the Colonnade, featuring original Boardwalk apparel with fresh exciting new designs. Product Gallery > Cashless payments only. MyBoardwalk Cards accepted (Paid Points only).