Enjoy all that Santa Cruz offers, spend a few days by the sea.
From unique oceanfront inns to popular hotel and motel chains, Santa Cruz accommodations are as diverse as the scenery.
We suggest these featured hotels and motels: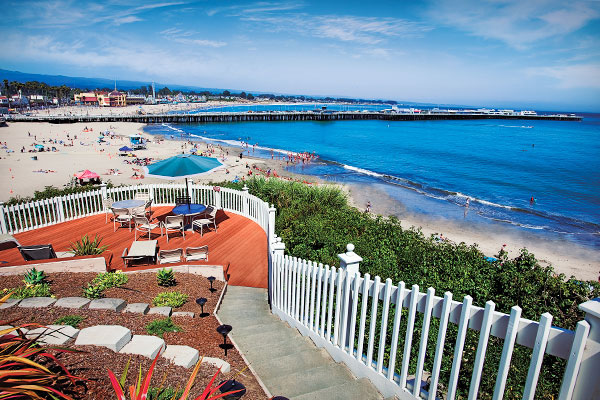 201 West Cliff Drive
Santa Cruz, CA 95060
(831) 427‑3400
Every room has an ocean view, a perfect location for the romantic getaway! Located along picturesque West Cliff Drive, the Sea & Sand Inn overlooks Monterey Bay, a short walk to the wharf, Boardwalk, Steamer Lane, and downtown Santa Cruz.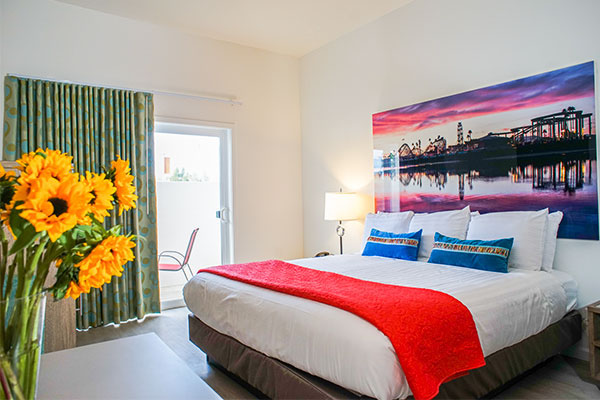 110 Riverside Avenue
Santa Cruz, CA 95060
(800) 214‑7400 or (831) 425‑7090
Just steps away the from the Boardwalk, the Carousel Beach Inn is a great place for a family vacation. Our fun new remodel includes fresh furniture, stylish bedding, and 42-inch Tv's. Great location, free Wi-Fi, free continental breakfast, affordable rates, and friendly staff! If you were any closer to the beach you'd have sand in your shoes!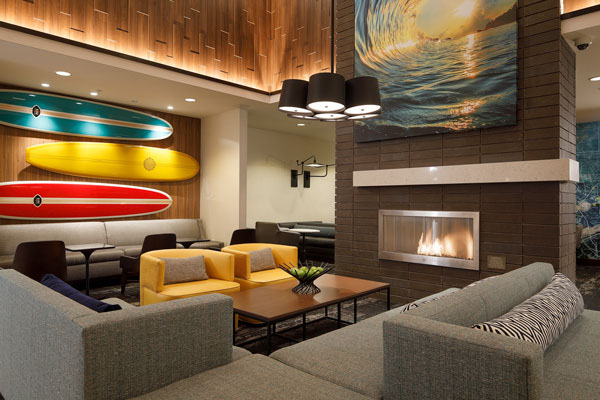 407 Broadway
Santa Cruz, CA 95060
(831) 226‑2300
Combining surf culture charisma with contemporary design, the Hyatt Place Santa Cruz is just a few blocks from the area's major attractions. Amenities include pool, hot tub, fitness room, business center, bar/lounge, valet parking, and complimentary hot breakfast.