From the first startling dip to the top of the million-dollar view, the Boardwalk's red and white landmark is a fan favorite.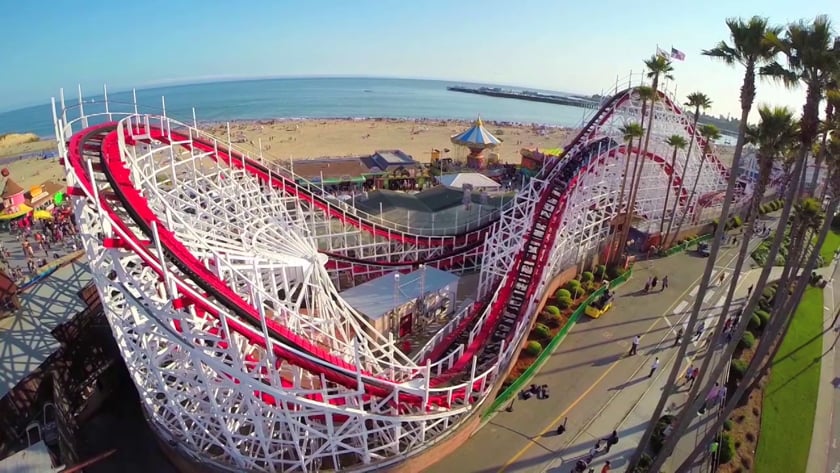 History
More than 66 million visitors have experienced the Giant Dipper since it first opened in 1924.
The classic wooden coaster can be seen in several movies including "Sudden Impact," "The Lost Boys," and "Dangerous Minds."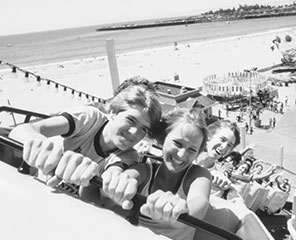 Capture memories from your visit with 5 photo locations! Choose from an All-Day or All-Season Digital Photo Pass for one low price, plus receive $2 off print packages including photo prints, keychains and magnets.
Check out the Giant Dipper's safety video!
Our helpful little MyBoardwalk Card knows what to do and what not to do. Do you? 🙂