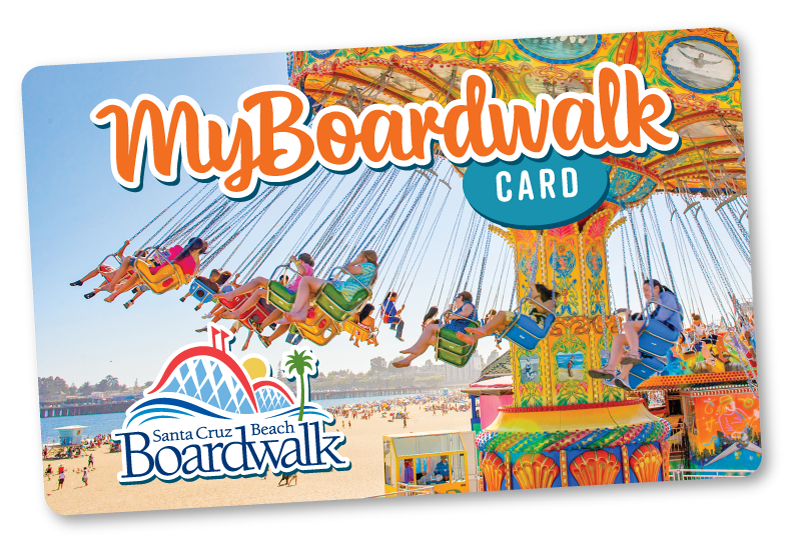 Make sure you have our new MyBoardwalk Card!
Here's what you need to know:
Your card balance may contain both Paid and Bonus Points. Paid Points can be used for food and retail. Bonus Points can be used for individual rides, arcades, midway games and attractions. Bonus Points are not valid for food or retail.
Your card can be used for:
Arcades
Attractions (Mini Golf, Laser Tag, Fright Walk, Laser Maze)
All Food Locations (Paid Points only, Marini's locations coming soon!)
Retail Locations (Paid Points only):

The Walk – on the Colonnade
Santa Cruz Threads – next to Double Shot
Threads West – across from Rock & Roll

Keep your card safe, it never expires. To check your balance, simply scan the QR code on the backside of your MyBoardwalk Card with your mobile device.
You can add more value to your card at MyBoardwalk Kiosks located around the park and inside every arcade. You can also add value at any Boardwalk ticket booth, Mini Golf, and Laser Tag.
Your card can be transferred or shared with family and friends.