FREE Live Music on the Colonnade
Thursdays, 8:30pm-10pm
June 15 – August 10, 2023
Colonnade Stage
Rock out to Bay Area bands at this beautiful seaside location, while you enjoy a variety of Boardwalk treats. Play at the arcades that stay open late or shop a variety of stores open late on the Colonnade.
Admission FREE!
Picnic table seating is very limited and first-come-first-served. There will be a dance area in front of the stage.
June 15


Sang Matiz

San Francisco-based powerhouse band, Sang Matiz, enlivens audiences with world and Afro-Latin beats that infuse Tropical elements with touches of funk.
Band Website >
June 22


Man in Black

Hailing from Santa Cruz, Man in Black is a 4-piece Johnny Cash cover band that brings life to everyone's favorite throwbacks.
Band Website >
June 29


Extra Large

One of the most well-known bands on the California coast, Extra Large is known for heating up the stage with Latin spice, fun-in-the-sun reggae, funk gyrations, and classic California rock vigor.
Band Website >
July 6


Fast Times

Performing your favorite dance and rock hits from the 70's to today, Fast Times plays every song with a dance beat that you cannot resist.
Band Website >
July 13


Santa Cruda

Santa Cruz's very own Santa Cruda is a soul-reggae trio that fuses the sweet sounds of feel good music with vocal harmonies and a rockin' rhythm..
Band Website >
July 20


Tsunami Band

Playing high energy music with roots in 70's rock, R&B and classic rock, Tsunami Band is an "out-the-gate, on-your-feet" rock-n-roll dance band.
Band Website >
July 27


The Deadlies

An entirely new type of surf band, The Deadlies pay homage to California's honky-tonk and surf-punk music scene.
Band Website >
August 3


4to Prestigio

Performing corridos, cumbias, zapateados, rancheros, and more, 4to Prestigio is a popular alternative regional Mexican band from Salinas/Watsonville.
Band Website >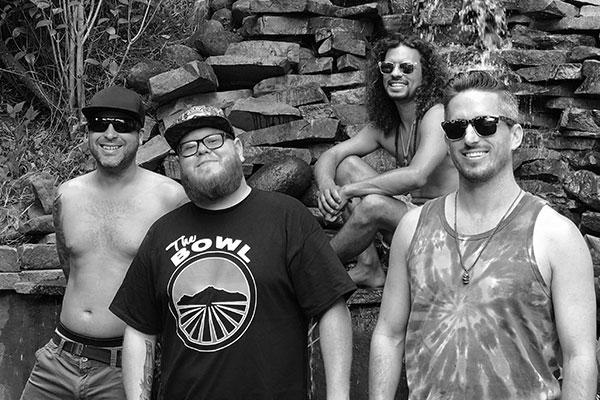 August 10


Pacific Roots

A reggae, rock group from Santa Cruz, Pacific Roots stir in punk rock swells and solos to produce an original Cali-based sound and vibe.
Band Website >
Shows will include a 15-minute intermission.
Smoking is not permitted on the Boardwalk. Glass containers are prohibited.
Limited ADA table seating available.
Can't get enough free summer entertainment?
You can also enjoy free movies on Friday and free entertainment all day long, at two locations on the Boardwalk
Thank You to our Sponsors