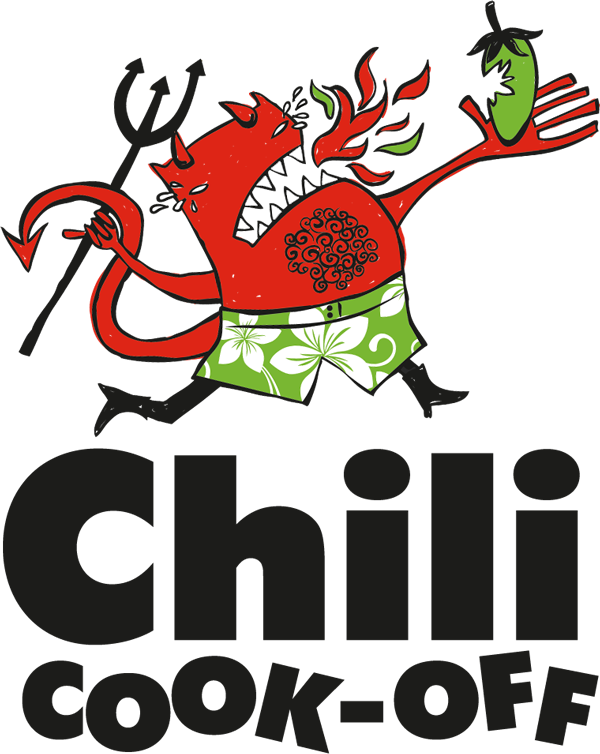 Saturday, October 22, 2022
Bring your appetite and join the fun as both professional and amateur chefs work their culinary magic and compete for the title of Best Chili!
2021 Chili Cook-Off Results
Best Professional Red
East Side Eatery Death Wish Chili
Malone's Grille
Big Sur Smokehouse – Alila Ventana
Best Amateur Red
DPD BBQ
4 Men and a Clam
Hubbell Trouble Chili
Best Professional Vegetarian
Bull Pitt Chili
Ric's Righteous Veg
Best Amateur Vegetarian
Rugged Coast
Bean There, Done That
People's Choice Professional:
East Side Eatery Death Wish Chili
People's Choice Amateur:
DPD BBQ
Most Tasted Professional:
Bull Pit Chili
Most Tasted Amateur:
Cracker's Honky Tonk Chili
Best Theming
Cracker's Honky Tonk Chili
Rock n Roll Chili Bowl
Bull Pit Chili
Cook-Off Schedule
9am-10am: Chef's prep (no heat)
10am-1pm: Chili cook time
10am: Tasting kits go on sale
1pm: Public tasting begins
4pm: Winners announced at the Neptune's Stage (beachside of Neptune's Kingdom)
Try Some Chili!
Boardwalk admission is free! Just purchase a Tasting Kit to sample chili from dozens of competitors. Tasting Kits are $10 each and include six (6) taste tickets, spoon, cup, and a People's Choice ballot.
A portion of the proceeds from Tasting Kit sales will benefit Your Future is Our Business, Your Future is Our Business provides work-based learning opportunities to elementary, middle, and high school students as well as internships for post-secondary students within Santa Cruz County.
The competition features four categories:
Amateur Red
Amateur Vegetarian Red
Professional Red
Professional Vegetarian Red
Awards are given for Best Chili in each category, plus People's Choice, Most Tasted, and Best Theme.
Awards include plaques, cash prizes, and bragging rights!
Thank you to our Chili Cook-Off Sponsors